4 keys to studying for finals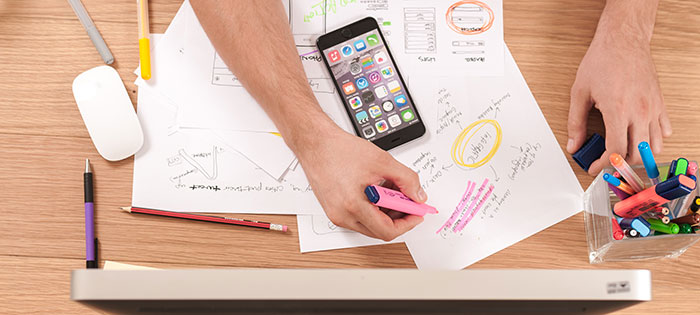 Reading Time:
6
minutes
Rate this article and enter to win
More than 50 percent of students agree that the end of the semester is more stressful than any other time of year, according to a recent CampusWell survey. In addition to dealing with finals, students find themselves managing group projects and other assignments, too. Having the right strategy is the key to a more productive, less stressful finals season.
Ryan M., a graduate at Fort Lewis College in Durango, Colorado, says the biggest part of bouncing between multiple tasks is being able to make a schedule and sticking to it. By planning out his time in advance, he's able to mentally prepare himself. "I tackle one step at a time," he says. Seventy percent of students we surveyed said they create a very specific calendar or to-do list, and they go through it methodically. This can reduce getting overwhelmed and provide you with a sense of control over your responsibilities.
Having an organized plan for when you'll study is much more helpful than cramming, says Dr. Doris Bergen, distinguished professor of educational psychology emerita at Miami University. "[Your performance will be] at its peak when you study more often over the course of a period," says Dr. Bergen.
Focus on your goals for that moment, suggests MacKenzie Lorenzato, a former peer tutor at San Jose State University in California. "Prioritize in a way that is actually functional; if it's not going to work for your schedule or your personality, then it's not going to work, period," Lorenzato says.
To keep material fresh, you can "have 10-minute review sessions every day," she says. "If you review the information 10 minutes a day for most days that week, you will have a better chance of remembering that information than if you only look at it the days you have class."
For many students, repetition increases retention. Going over material multiple times, in bite-size pieces, can be more effective than trying to absorb everything all at once. Some find that reviewing information in various settings (such as while waiting in line, on the bus, and in a study space) helps solidify the concepts.
For papers, Lorenzato encourages students to break down the process. She recommends spending time every day on a piece of the paper. "Set aside the first day to brainstorm, the second day to write a solid thesis, the third day to outline your paper, and the fourth day to write it," she says, explaining that work is less overwhelming when spread out.
"If I have a general idea of what to write about, but I can't think of a good introduction, I start from the middle, free-write, and work backward to polish up a final product," says Re-I C., a fourth-year undergraduate at Washington University in St. Louis, Missouri.
Retaining information can be difficult around finals, especially when juggling multiple ongoing projects. Bergen suggests finding a way to see how the material relates to your future goals. "Make it a meaningful framework, and you will be able to retain the information in the long run," she says.
This strategy helped Heather H., a third-year undergraduate at Southern New Hampshire University in Manchester, in one of her hardest courses: statistics. "I had an instructor who put it into a social science perspective for me and helped me to understand why I need this [information] and how I am going to use it."
Lorenzato recommends using the "SQ4R" method: Survey, Question, Read, Recite, Write, Review. This process turns passive reading and studying into an active exercise in which you translate information into concepts you understand and remember.
"SQ4R" is a method for studying. The idea is to translate information into concepts you understand and will remember. Here are the steps:
Survey: Get an overview of the material. For example, read the title, subheadings, and, if it's a textbook, the questions at the end of the chapter.
Question: As you survey the information, think of the subheadings and objectives as questions. You can rephrase them in your head or on paper, if that helps.
Read: Be selective about what you read and create meaningful associations between different sections of the content.
Recite: Put the ideas into your own words. (Doing this with a tutor, classmate, or instructor can confirm that you're on the mark.)
Write: Make connections or maps of interconnected ideas and trim down the information. Large concepts are much easier to recall than facts alone.
Review: Go over the information in a way that helps you remember it. Some students use flash cards or cut information into smaller, digestible bits and review them frequently.
"The more students engage in their reading, the better they do," says Lorenzato. Getting together and discussing material with people from your courses can help in this process.
Figure out what aspects of a project make you nervous. If the idea of working in groups stresses you out, Lorenzato recommends making sure "everyone is clear on the expectations" at the beginning. Dr. Bergen suggests defining both group and individual responsibilities. Outlining these early on will help avoid conflicts and also help you focus your energy exactly where it's needed.
Also, schedule time for relaxation. This might seem counterintuitive ("I should spend every waking moment at the library"), but it's a stressful time, and you need to let some of it go.
Lorenzato reminds students not to schedule every hour of every day and to get enough sleep. It can be helpful to designate a specific time for relaxing so that you don't skip it or take a break that turns into hours of lost time.
"It's easy to get caught up in the hype of finals, but it's not the end of the world," says Peter P., a third-year undergraduate at Georgetown University in Washington, DC.
The key to effective studying is to be proactive and focus on what you want and need to learn. The more engaged you are in the process, the more success you'll have when it comes time to demonstrate your knowledge.
Here are more tips for prepping for finals:
Monitor your own learning. If you're struggling with something, talk to your instructor or a classmate to get help.
Go over material many times, in bite-size pieces. This can be more useful than trying to learn everything at once.
Organize your time and assignments using a calendar and other systems that work for you.
Give yourself extra time. Start studying two or three weeks before an exam.
Chat about what you're learning. Translating information into your own words and sharing it with others will help you remember it.
Find two or three people and form a study group. You can help each other stay motivated and on task.
Use your school's resources. Instructors, the writing center staff, peer tutors, teaching assistants, library staff, and the counseling center can all support you and help with stress management, too.
[school_resource sh101resources='no' category='counselingservices,studentservices,studentsucess,studentsucess,academicsupport,helpdesk']GET HELP OR FIND OUT MORE
[survey_plugin]
Article sources
Doris Bergen, distinguished professor of educational psychology emerita, Miami University, Florida.
MacKenzie Lorenzato, former peer tutor at Peer Connections, San Jose State University, San Jose, California.
CampusWell surveys, October, 2012 and December, 2018.
(Visited 8 times, 1 visits today)
About

Amanda Holst

Amanda Holst is a recent graduate of at San Jose State University in California, where she majored in journalism and nutrition.