No problem is too small: Why you should see a counselor and what to expect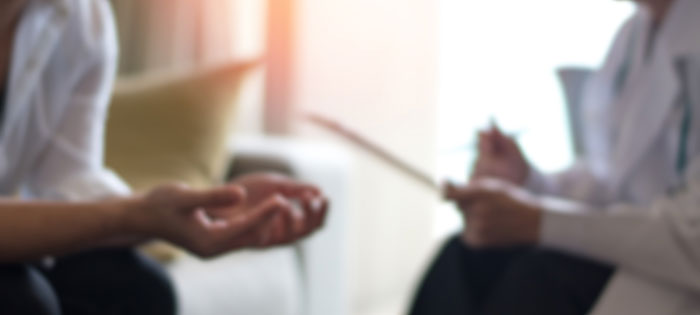 Reading Time:
6
minutes
Rate this article and enter to win
Have you ever felt like you were bottling up things that bothered you? Maybe you're having trouble with a professor, or you're feeling pressure from your family to excel academically. Maybe your romantic partner has been distant lately, or you feel left out because it seems like everyone in your friend group is closer with each other than they are with you. Even seemingly small things can add up and start to bring you down.
You don't need to be in the midst of a crisis to benefit from talking with a therapist at your school's counseling center. Just voicing your concerns, frustrations, or future plans can positively impact your mood and help keep stress at bay. "With counseling, you gain an outsider perspective you wouldn't get if you just try to think everything through. Also, sometimes it feels good to get things off your chest," says Mike S.*, a fifth-year undergraduate at Berea College in Kentucky.
Science backs up the benefits of therapy for helping students deal with depression, anxiety, and stress. Plus, it could even help your grades. In a 2018 study by the Association for University and College Counseling Center Directors, 65 percent of students who received counseling said it boosted their academic performance.
Reasons to see a professional counselor
There's a common misperception that the only people who work with professional counselors are those with serious mental health concerns. In truth, anyone can benefit from having a place to talk and focus on themselves. According to the most recent American College Health Association-National College Health Assessment survey, over 40 percent of undergraduate students have used the services of a counselor or therapist.
"Every student can benefit from visiting a counselor," says Ali Yates, a counselor at Cuesta College in San Luis Obispo, California. "We help with academic career goals, but we can also help with personal issues and make referrals to other offices on campus like financial aid, Disabled Student Programs and Services (DSPS), the Veterans Center, the health center, etc."
What kinds of problems are students dealing with? According to data on the issues people report to counselors, the most common reasons for seeking counseling are:
Relationship problems
30%
Academic performance problems
28%
You might also want to talk with a counselor if:
You want to be more assertive
You want to feel better about your body or yourself in general
You're having trouble concentrating
You're overwhelmed by all your responsibilities
You want to talk about something that happened recently or in the past
You want to talk about your use of alcohol or other drugs
Someone has hurt you—emotionally, physically, sexually, or in another way
You need a confidential place to share your feelings and experiences
This is just the beginning. There really isn't anything you can't talk about with a counselor.
"You're not required to share anything you are not comfortable with, but our job is to help you through whatever you are experiencing," says Yates. "By opening up to a counselor, you may find more resources that are available to you, either on campus or in the community."
Online counseling is also an option, and it makes some people feel more at ease. Reputable, nationwide providers like Talkspace or BetterHelp both offer services to help match you to an online counselor who's just right for your situation.
Is a counselor the same thing as a therapist?
"Counselor" is a catchall term for people who have been professionally trained to listen and help people. Sometimes called "therapists," there are different types of counselors, with different degrees. On college campuses, you're likely to find:
Social workers
Psychologists
Psychiatrists
Licensed mental health/professional clinical counselors
Psychiatric nurse practitioners
Graduate and doctoral students in the above professions
Usually, students will meet with a social worker, psychologist, or licensed counselor for their sessions. Some schools even have psychiatrists or psychiatric nurse practitioners on staff part time for supporting students who might require medication. If your school doesn't, don't worry—in the case where a counselor feels that you might need a prescription, they'll guide you on how to meet with a psychiatrist.
Some people think, or hope, that a counselor will solve their problems or tell them what to do. While some will make suggestions, their main focus is on helping students figure out what they want to do and how they want to do it.
Some counselors do more listening than talking, and others ask many questions. Overall, the goal is to get to know you and what you're hoping to accomplish. You will be encouraged to build a toolbox of skills that you can use in many areas of your life. A counselor's goal is for you to feel confident and balanced—in short, to be your best self.
What to expect at a counseling session
"A typical counseling session would have a student tell us about why they are at college and what they are hoping to get out of their experience," says Yates.
In your first session, which will probably last about an hour, your counselor will ask questions to help you share how you're feeling. The job of a counselor is to be nonjudgmental, so there's no need to be embarrassed or feel shameful about anything you want to share. No matter how strange, shocking, sad, funny, difficult, or sensitive it is, they're prepared to hear about it.
Almost everything you tell a counselor is confidential. If they'd like to share something with another practitioner, you'll be asked for your consent in writing. The only exception to this rule is if you are in immediate danger of hurting yourself or someone else.
After this initial "intake" appointment, you'll likely set up another time to meet with your counselor. These sessions are usually 45–60 minutes long.
If you'd benefit from more time in therapy than the campus counselor can offer—or if your counselor feels you should see a different type of professional—you'll be provided with a referral. This may be to another person on campus or to a mental health professional in the community. School counseling centers maintain relationships with many people and organizations, so they can recommend someone they trust. If you have questions about the process, always ask.
If you don't connect
Working with a counselor is something that requires trust and openness. Just like in any other relationship, you might not connect with the first person you meet. This is completely OK, and something counselors are accustomed to hearing. It's important to find someone you connect with and trust—studies have even shown that it's one of the most important factors in therapy success rates.
If you'd like to try talking with someone different, tell the counselor and/or the person who makes appointments. You can simply say that you think you might get more out of the experience with someone who has a different approach. If you describe what you're looking for, you'll likely get a recommendation. Sometimes it can take a few tries to find the right match, and that's normal.
"I just asked for another counselor," says James K.*, a fifth-year undergraduate at Berea College in Kentucky. "Having the right fit makes all the difference."
Counselors and therapists are great resources, no matter what it is you'd like to work on. There is no issue too small or too big. Reaching out to talk is something students do every day. If you need support, it's likely as close as a few steps across campus.
*Names changed.
[school_resource sh101resources='no' category='counselingservices,studentservices,suicideprevention']GET HELP OR FIND OUT MORE
[survey_plugin]
Article sources
Ali Yates, North County Campus CaFE Counselor & CMC Counselor at Cuesta College in San Luis Obispo, California.
American College Health Association. (2018, Fall). American College Health Association-National College Health Assessment II: Undergraduate student reference group data report. Retrieved from https://www.acha.org/documents/ncha/NCHA-II_Fall_2018_Undergraduate_Reference_Group_Data_Report.pdf
National Survey of Student Engagement. (2018). Engagement insights: Survey findings on the quality of undergraduate education. Retrieved from http://nsse.indiana.edu/NSSE_2018_Results/pdf/NSSE_2018_Annual_Results.pdf
Stamoulos, C., Trepanier, L., Bourkas, S., Bradley, S., et al. (2016). Psychologists' perceptions of the importance of common factors in psychotherapy for successful treatment outcomes. Journal of Psychotherapy Integration, 26(3), 300–317. Retrieved from https://psycnet.apa.org/record/2016-30467-001
CampusWell survey, July 2019.
CampusWell. (2018). Talk it out: The science behind therapy and how it can help you. Retrieved from http://campuswell.com/the-science-behind-therapy/
The Association for University and College Counseling Center Directors. (2018). Annual Survey Results. Retrieved from https://www.aucccd.org/assets/documents/Survey/2018%20AUCCCD%20Survey-Public-June%2012-FINAL.pdf
(Visited 39 times, 1 visits today)
About

Stacy Hill

Stacy Hill is a health educator and writer in Boston. She has her master's in social work from Hunter College at the City University of New York.