Pay it Forward By Mobileaze LLC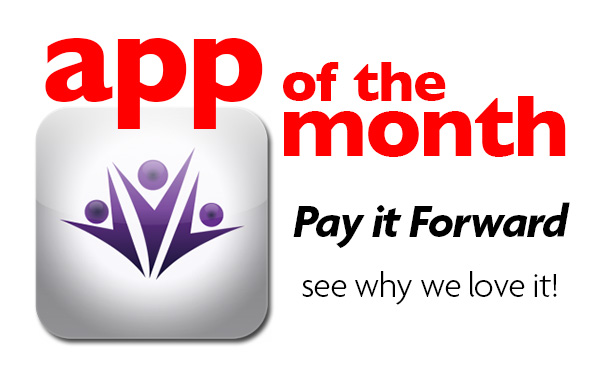 Reading Time:
< 1
minutes
Why we love it:
Performing random acts of kindness just got easier with the Pay it Forward app.  Download it today for these benefits:
Daily reminders to be kind, and specific suggestions: e.g., "When you receive good service, tell the person's manager or boss," or "Give up your seat on a crowded train."
Track your acts of kindness
Witness the impact of kindness worldwide
Share your idea for how to make someone's day
The random acts are simple and fun. Users can share their good deeds with family and friends, encouraging others to pay it forward. Need more ways to be kind? Check out this month's Wellness Event.
Price: $0.99
Devices: iPhone. Android
For more information, CLICK HERE.
Similar App
App: Acts of Kindness
By Sinecure Industries
Price: Free
Devices: iPhone
For more information, CLICK HERE.
(Visited 12 times, 1 visits today)
About

Amanda Holst

Amanda Holst is a recent graduate of at San Jose State University in California, where she majored in journalism and nutrition.