Reading Time:
4
minutes
Student wellness is an integral part of the college experience. When students practice healthy habits, they are in a better position to thrive academically and graduate. Plus, studies show that healthy behaviors formed during the college years tend to endure throughout life. This puts college administrators in a unique position to positively influence student health and wellness throughout college and beyond.
What wellness topics matter most to college students?
You may wonder what health and wellness topics college students are most concerned about. A 2019 study in the Journal of American College Health answers this question. Researchers from the University of Massachusetts conducted a needs assessment among a racially diverse group of students representing all undergraduate academic years. They wanted to know the self-perceived wellness-related concerns and behaviors of college students.
In their focus groups, they found four major areas that garnered the greatest engagement: nutrition, mental health, economics, and campus safety.
Nutrition topics that students were most concerned with were special diets, variety and quality of food, and food insecurity, particularly in relation to on-campus food services. Students want more options for special diets, such as gluten-free and vegetarian, and they want more fresh and healthy options. Many also acknowledged that some of their peers skip meals due to affordability.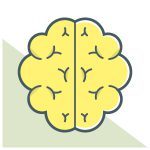 Mental health is another wellness topic that matters to college students. Many feel that they face barriers to accessing mental health care—specifically support for anxiety and depression.
Economic factors that concerned students the most included academic expenses as well as the costs associated with housing, transportation, and childcare.
Campus safety concerns include students' lack of knowledge of how to make safe and informed decisions about substance use and sexual health. Many also did not know what campus services were available and the roles each played, such as the Campus Police and Title IX Coordinators.
Student-proposed solutions
Students provided several suggestions that schools can realistically implement to help address their wellness concerns. Recommendations included:
Wellness-related advertisements (e.g., health messaging via a smartphone app and flyers posted in restrooms) 

Educational sessions available during convenient times

Expansion of programs that are already available to them.
As college administrators, it's encouraging to know that students care about their health—and that the wellness interventions they suggested are realistic. "Colleges can successfully address priority health issues and develop solutions that are feasible and most likely to be utilized by students, when student input is sought and valued," say the study authors. 
Expand health promotion at your school with CampusWell
CampusWell is proud to work with our client schools to ensure that students can access high-quality health resources that align with their main concerns and the solutions they most want to see. Our primary goal is to help schools positively impact students' success and wellness by supporting their knowledge, skills, and behaviors. 
Relatable student wellness articles are available 24/7 via the 
CampusWell
 website and mobile app. We also provide posters, flyers, and digital slideshows that can be displayed around campus or shared online, inviting students to engage with the wellness issues that are most important to them during their daily comings and goings. Our weekly content covers a wide range of topics including:
Affordable healthy eating (including recipes with vegetarian and vegan options)

Mental health (e.g., forming positive relationships, stress and anxiety relief, mindfulness) 

Financial wellness (e.g., budgeting, paying off student loans)

Substance use (e.g., vaping, alcohol harm reduction)

Sexual health (e.g., consent, safer sex practices)
A school-wide subscription to CampusWell goes beyond the content we provide. It allows your student affairs departments, such as your Health and Career Centers, Dining Services, Financial Aid Office, and Title IX Coordinator, to each have their own page on the student-focused platform. This can help keep students informed of news and updates, and direct them to available resources when they need them.
CampusWell is a versatile platform that helps make a multi-departmental wellness initiative simple, sustainable, and engaging. Using technology, high quality, research-based content, and proven marketing strategies, together with your existing assets, we deliver a campus-wide wellness platform that will positively impact your students and institution.
Quinn, B., El Ghaziri, M., Mangano, K. M., & Thind, H. K. (2019). Toward total student health: A qualitative pilot study. Journal of American College Health, 67(5): 391-396, DOI: 10.1080/07448481.2018.1484365
Quinn, B., El Ghaziri, M., Mangano, K. M., & Thind, H. K. (2019). Toward total student health: A qualitative pilot study. Journal of American College Health, 67(5): 391-396, DOI: 10.1080/07448481.2018.1484365
Start promoting wellness on your campus today